Join us as we celebrate the life and ideals of our founding Rosh HaYeshiva, Rav Binyamin Kamenetzky zt"l, with a commemorative Wall of Honor and Friendship in the center of our magnificent lobby in our new Friedman Family Elementary School Building.

Join the myriad friends and admirers of Rav Binyamin Kamenetzky who are paying tribute to the great builder of the Five Towns Jewish community.


| | |
| --- | --- |
| Community Builder | $25,000 |
All other building dedications of $25,000 or more will also receive a place on the Wall of Honor and Friendship.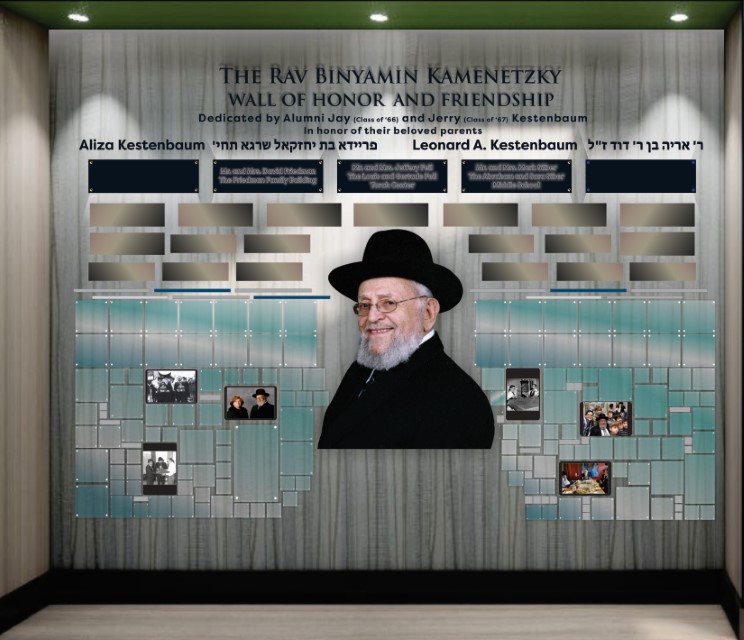 Yes! I would like to join!
I want to honor Rav Kamenetzky's legacy and add my name to the The Rav Binyamin Kamenetzky Wall of Honor and Friendship.