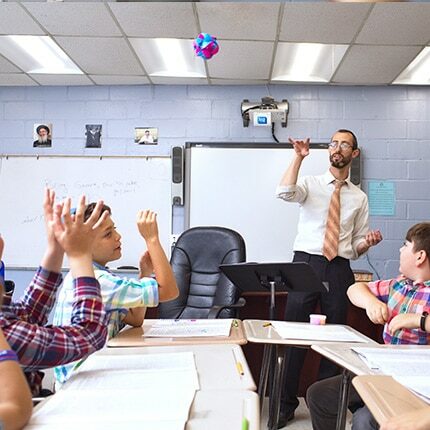 Scholar's League Book Club
A monthly club that encourages and practices creative writing and discusses books that students have read in a forum allowing for everyone to be descriptive and creative.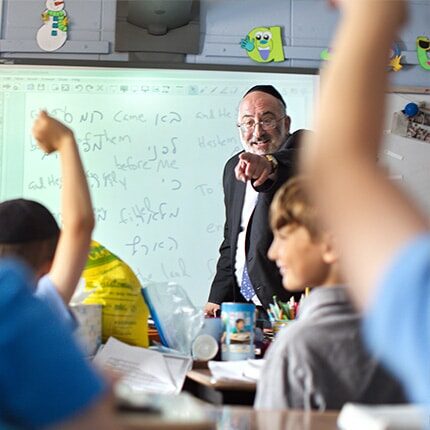 Riddle of the Week
An incentivised challenge aimed to broaden students' general Judaic knowledge, scope of halacha, and torah personalities.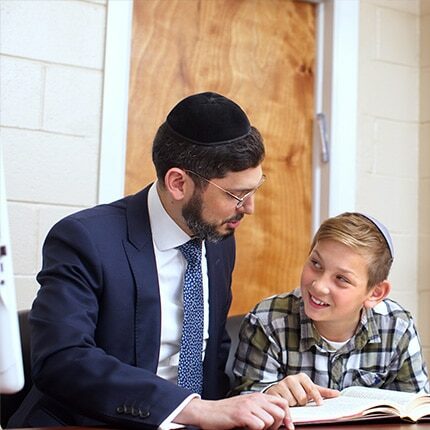 Ready Gen Literacy Program
A reading program embedded throughout the school curriculum to enhance student reading skills.
The program fully immerses students in a wide variety of literary genres.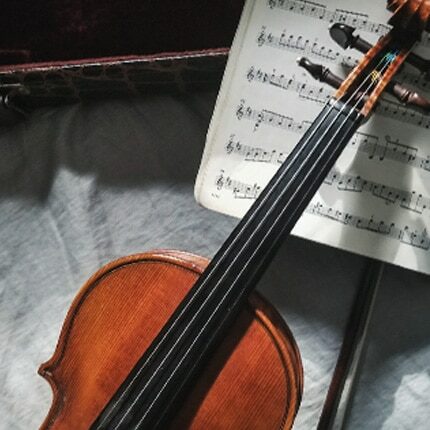 Music
A music program from preschool through 6th grade, students learn rhythm and beats, music and movement, basic notes, and classic niggunim with hartz.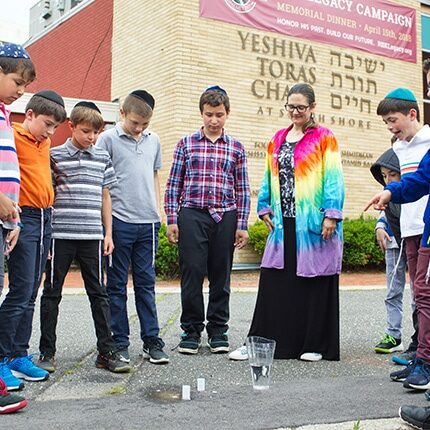 Science lab
A state-of-the-art science lab for all grades.
Students explore concepts of chemistry, physics, and engineering in a hands-on way. Grades 6-8 utilize the STEM lab to develop, create, and explore.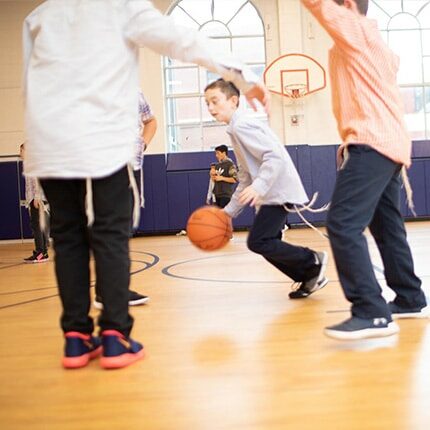 Gym
A weekly program to promote physical fitness, teamwork and organized and supervised league play.
In preschool students learn "sports 101", from how to kick a ball, dribble, or swing a bat to cheering for your friends, etc. The elementary and mechina enjoys organized sport leagues.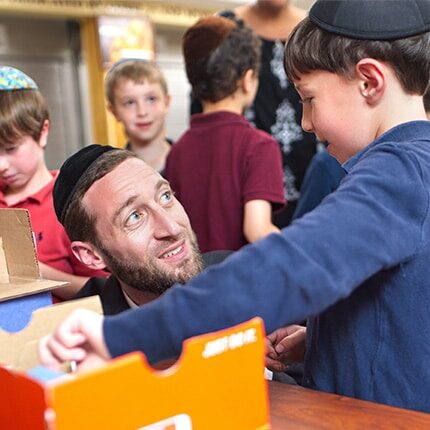 Chagim Assemblies
Year round programming highlighting the yomim tovim and giving a taste and excitement for the upcoming yom tov.
Depending on grade level, assemblies will include: Hands-on activities, games, raffles, singing, guest speakers and more.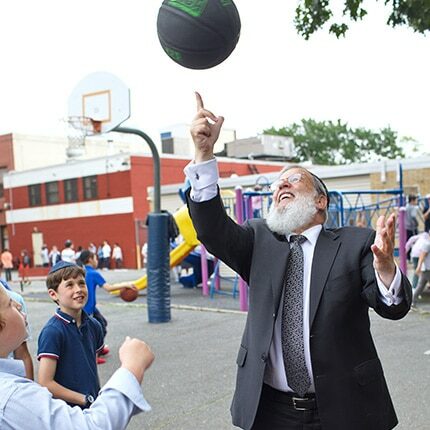 After School Program
An opportunity for students to explore wholesome activities to enhance their daily experiences.
Programs include: chess club, basketball clinic, robotics, music, guitar, saxophone, and juggling.
Say hello to a world of experiential learning!
The Hollander Early Childhood Center at Yeshiva of South Shore is the place where a love of Torah and an enthusiasm for learning begins.
We are staffed by a team of warm and experienced Morahs and a dedicated Rebbe, who encourage a relaxed and nurturing "learning through play" atmosphere.
Our boys actively learn about parsha, chagim and middos tovos as we bring the lessons to life and instill in them the basic foundations of Yiddishkeit.
Our children are building foundational skills in math, reading, science, social studies and writing. And they are doing all this through fun and creative hands-on activities.
During this process, our Morahs are listening to our children, talking to them, building their self-esteem and of course, caring about them.
We provide individualized attention and are committed to partnering with parents to brainstorm the best way to reach and teach each child.
ECC Program Highlights
what we do
Differentiated instruction
Every student gets one-on-one learning time and small group learning time to ensure that each child is engaged, challenged, and progressing appropriately at his own level.
GRUSS-Waterford Computer Lab
A resource and enrichment program seamlessly built in to the ECC curriculum throughout the day. The program teaches pre-reading and pre-math to students at their own level.
U'velchtecha Baderech program
An incentive program for students who ride the bus, with the bus drivers' participation. The program emphasizes and rewards good middos, proper behaviour and math skills.
Weekly Shabbos celebrations
Every child is involved and celebrates the arrival of Shabbos. Students look forward to their 'Shabbos parties' all week and create a buzz and excitement as Shabbos approaches.
Bais Medrash L'kriya Program
A kriyah learning program where every child's kriyah skills are monitored, and each student is taught in a small group setting to develop every student's skills and to progress at age level.
A program that encourages good middos and shows students how to be a mensch.
Sports Basics 101 program
"Coach Zvika" teaches students how to kick a ball, dribble, swing a bat, etc. and also how to cheer for friends, give turns, etc. This way, every child can confidently play organised sports.
Sara Schonfeld of "Musical Minds" teaches music weekly. Students learn rhythm and beats, music and movement, and have great fun singing and playing various musical instruments together.
Ready Gen Literacy Program
A reading program embedded throughout the school curriculum to enhance student reading skills. The program fully immerses students in a wide variety of literary genres.
A monthly program that acknowledges students who are high achievers in their General Studies classes.
A hands-on siyum interactive where students get to experience the parsha.
Our curriculum has four goals: To guide our boys growth as individuals; as part of a class; as part of a school; and as part of Klal Yisroel. We focus on activities that inspire our boys' imagination and own interpretations. We want them to feel accomplishment, success and excitement so that each morning they wake up wanting to come to school!
Elana Fertig, Director of Early Childhood Center