This week, the PTA graciously sponsored an exciting gift for our Early Childhood Center boys….. A brand new giant Dump Truck!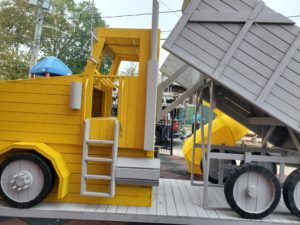 On Wednesday morning, the boys eyes' were glued to the windows as they watched the men haul their new playground off the truck, and into the playground.
They wasted no time in getting to use their new play equipment. From role-play, to peer-building, from sensory development to excersize, the new themed playground is both educational and fun!
Only one day later, the boys looked accross the street and watched in amazement as actual tractors and trucks demolished the old YOSS building to make way for the new campus! Talk about excitement! (Of course our Moros told the boys that everyone is safe and that a new amazing building will be built for them for the future….!)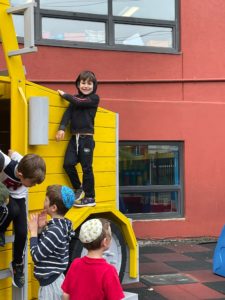 THANK YOU to the PTA for this amazing gift!!