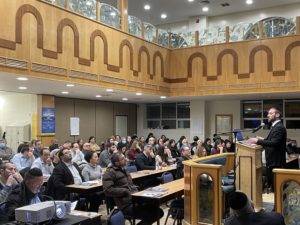 "Keeping Tech in Check" is a revolutionary program aimed at teaching and guiding students and their families to limit their tech use through creating smart and sustainable boundaries, and encouraging them to use their time creatively and wisely. The program launched with a workshop for
parents educating them how to implement guidelines with a goal in mind, and YOSS Hanhalla continues to follow up constantly with incentives and support.
Mothers are welcome to join one of seven "Linkup" Groups, where they can discuss how they navigate various challenges, and gain clarity on their mission and purpose – all in a relaxed, fun, and engaging atmosphere.