YOSS Boys Pulled out of Shiur for Bowling & Bagels?!
The day started like any other at the YOSS Mechina. After breakfast, the 7th graders went into shiur, when suddenly Rabbi Yitzy Haber, TiC Commissioner, ran into the room and announced "All Tech-in-Check members come with me right now!". The bewildered group rushed into the hall and joined the rest of the 7th grade Tech-in-Check members and before they knew it they were on their way to the bagel store in recognition of their incredible achievement in keeping their tech in check!
These boys have shown amazing resolve in joining and keeping to a technology program that is literally changing their life and affecting their entire family. That is something worth celebrating … even during yeshiva hours! Rabbi Zev Davidowitz, Menahel of the Mechina Division explained that Rav Shalom Kamenetzky shlita instructed them to shower the boys who join TiC with prizes and rewards because "the pull of technology is so strong that we need to counter it with everything that we have"!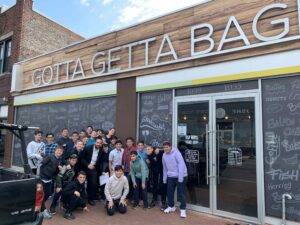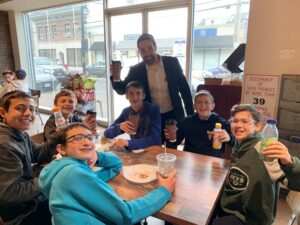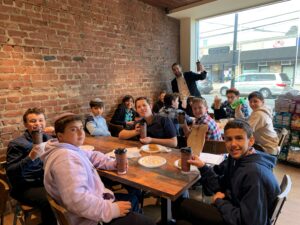 There are currently more than 250 boys who have signed up for this amazing initiative, and Rabbi Haber keeps them guessing when it comes to celebrating their success. in fact, just last week, he rounded up 35 6th graders and took them bowling, and this week he ordered an ice cream truck to stop by YOSS and gave out ice cream to all TiC members. These boys are successfully battling the challenge of the generation and are enjoying the fruits of their labors… and bowling, bagels & ice cream too!